Haemorrhage was formed by Luisma (Guitar) and Jose (Drums) in 1992 and, after the addition of Lugubrious (Vocals) and Ramon (Bass) recorded a promo tape in May'94 which helped them to land their first record deal. The EP "Obnoxious" (Morbid Records / Ger) was released. The arrival of Ana (Guitar) completed the lineup complete which recorded the debut album "Emetic Cult" in 1995. Just before the tour Rojas joined the band to replace Jose on drums.

The band went on to release several more albums on Morbid Records until in 2002 the album "Morgue sweet home" brought Haemorrhage to international attention, including tours with Cryptopsy, Profanity and Spawn as well as a hugely successful gig at With Full Force Festival in Germany.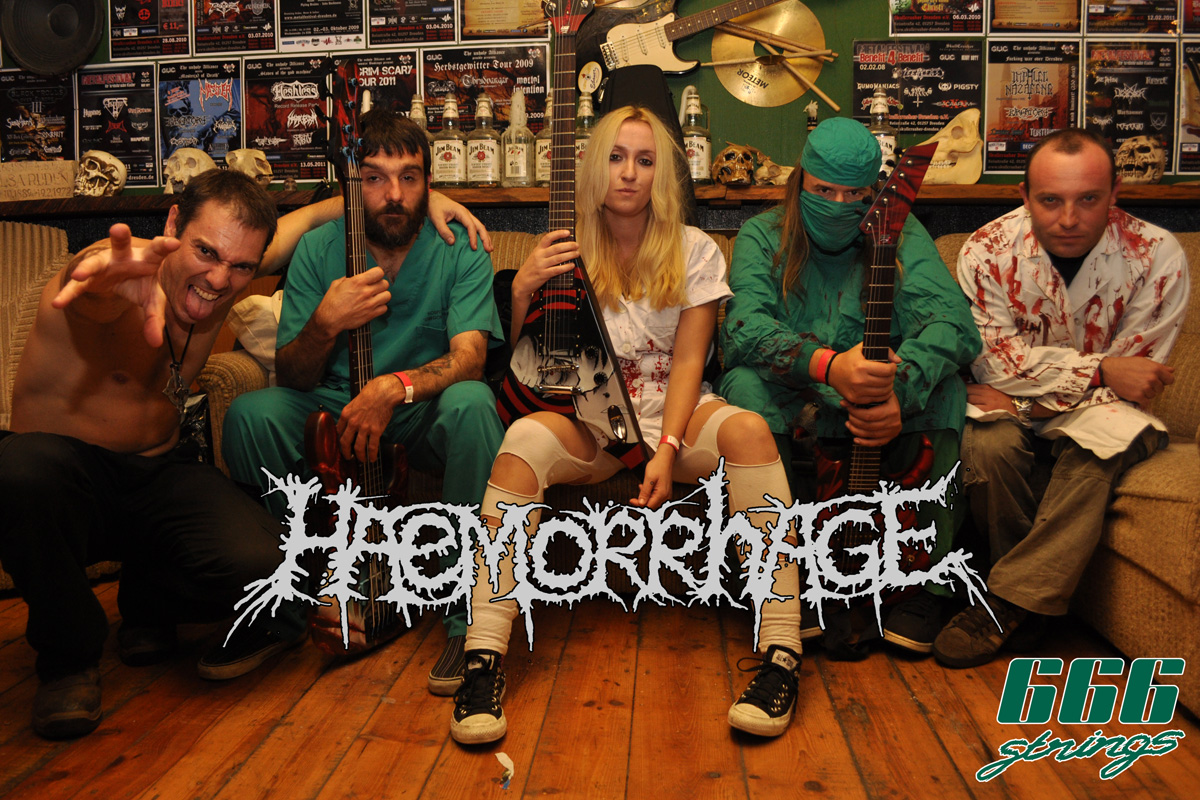 In 2005 the album "Apology for Pathology" came out. Now the band was able to prove in Japan and the United States, including Maryland Death Fest. Needless to say, Haemorrhage has become an institution in Europe on festivals such as Obscene Extreme, Fuck the commerce, Party.San and Brutal Assault.

Haemorrhage signed with the legendary US label Relapse records, who reissued "Grume" (1997) and "Apology for Pathology" and put ot "Hospital Carnage" in 2011 as well as out the latest medical malpractice titled "We Are the Gore" (2017).