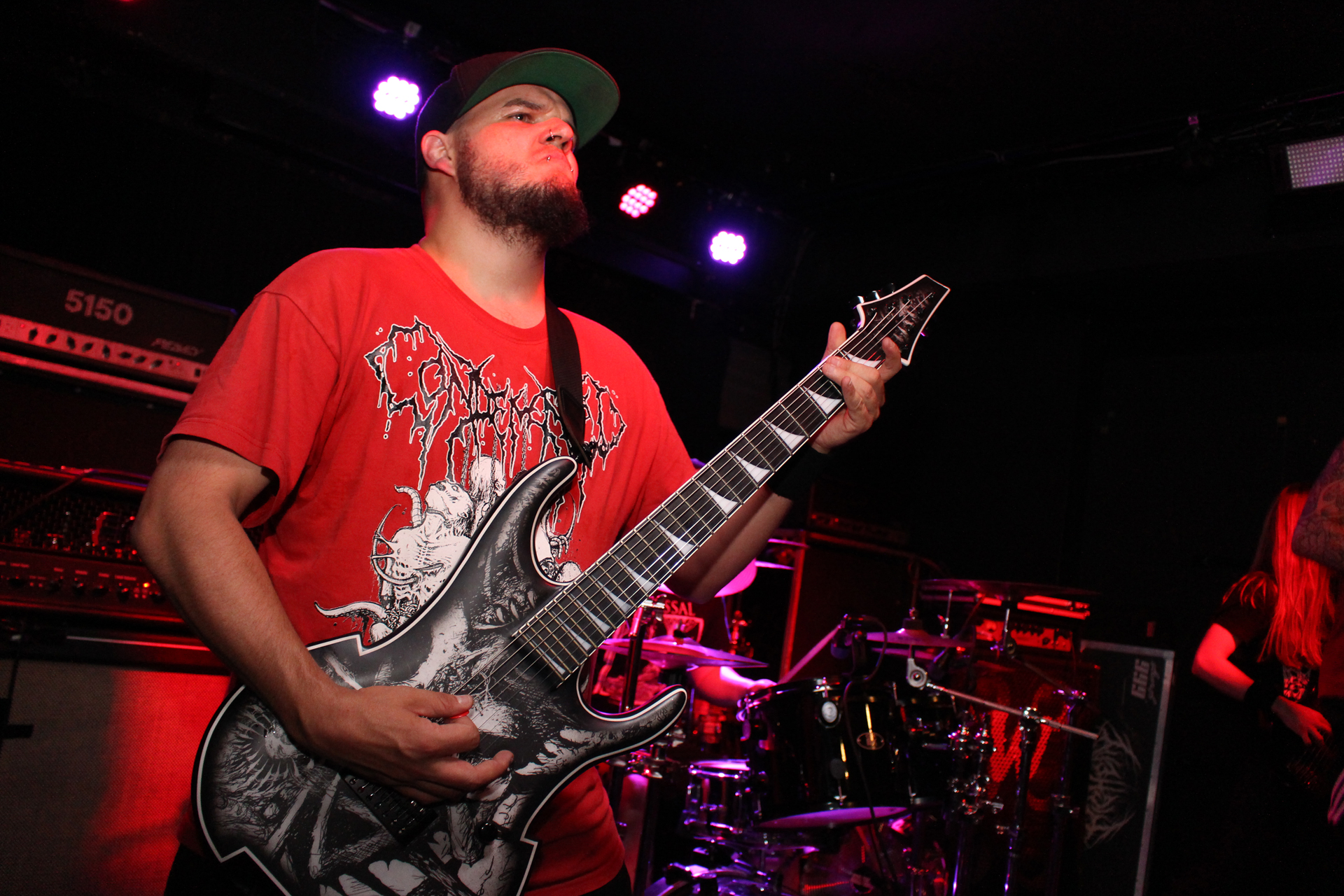 Formed in September 2007, Pighead recorded their first demo in the same year and another one in 2009. While going through a few line up changes managed to constantly put out new brutal death metal in the style of Suffocation, Devourment and Cerebral Bore:
2010: Cadaver Desecrator (full length)
2012: Rotten Body Reanimation (full length)
2016: Until All Flesh Decays (full length, Rising Nemesis Records)
Pighead 2018 are: Denny Hahnke (Guitar), Ruben Schwarz (Drums), Jens Staschel (Vocals)
Denny decided to get a custom guitar in 2014. Interview coming soon!