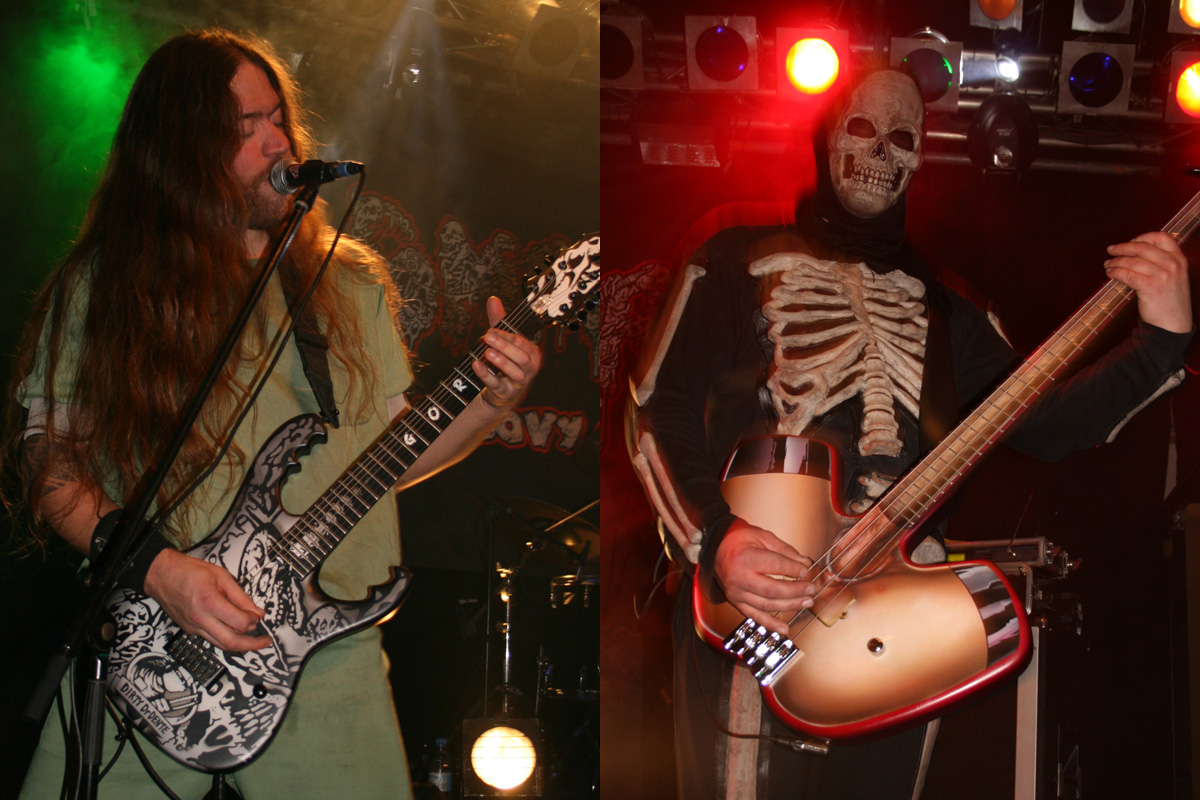 In 1999 Jores (Drums), Dente (Guitar) and Steven (Vocals) formed a band to create the groovy goregrind they love most, inspired by Utopie, Impetigo and Haemorrhage. But Rompeprop needed two more years and Michiel, their first bass player, to really get started in 2001 with gigs at Fuck the commerce or the infamous Dynamo Club in Eindhoven.

After that show the band signed a record deal with Dismemberment Records. The release of MCD "Menstrual Stomphulk" (Bizarre Leprous / CZ) in 2002 was surprisingly successful and was sold out in just three months. Rompeprop quickly built themselves a reputation for crazy live appearances with tons of fun and joy!

In March 2003 they released their first full-length album, which marked their official break through. More labels offered to release the next one and even Mortician invited the band to participate on their US tour in 2004. Vocalist Steven unfortunately had to quit the band for health and job reasons, but not after doing the studio recordings of the split CD "Just A Matter Of Splatter" with Tu Carne.
The remaining three members had rehearsed hard to take over Stevens vocals to hit the stages again as much as possible in 2004 and beyond. Their first gig as a threesome at Just Killers No Fillers Fest in Germany was a success, paving the way for their international adventure. 2006 saw the release of another split CD named "Masters of gore" (Everydayhate / PL) together with Gut. Bonebag Rob joined the band about, replacing Michiel on bass. The following years brought Rompeprop to more international success like tours in Mexico and countless celebrated gigs at european festivals like Obscene Extreme Fest and others. The album "Gargle Cummics" (Bizarre Leprous / CZ) came out in 2011.
On some very sad day in 2016 Rompeprop announced they will not be playing live shows anymore, but at least they still recorded new music, like Split EPs with Guineapig and Haemorrhage.