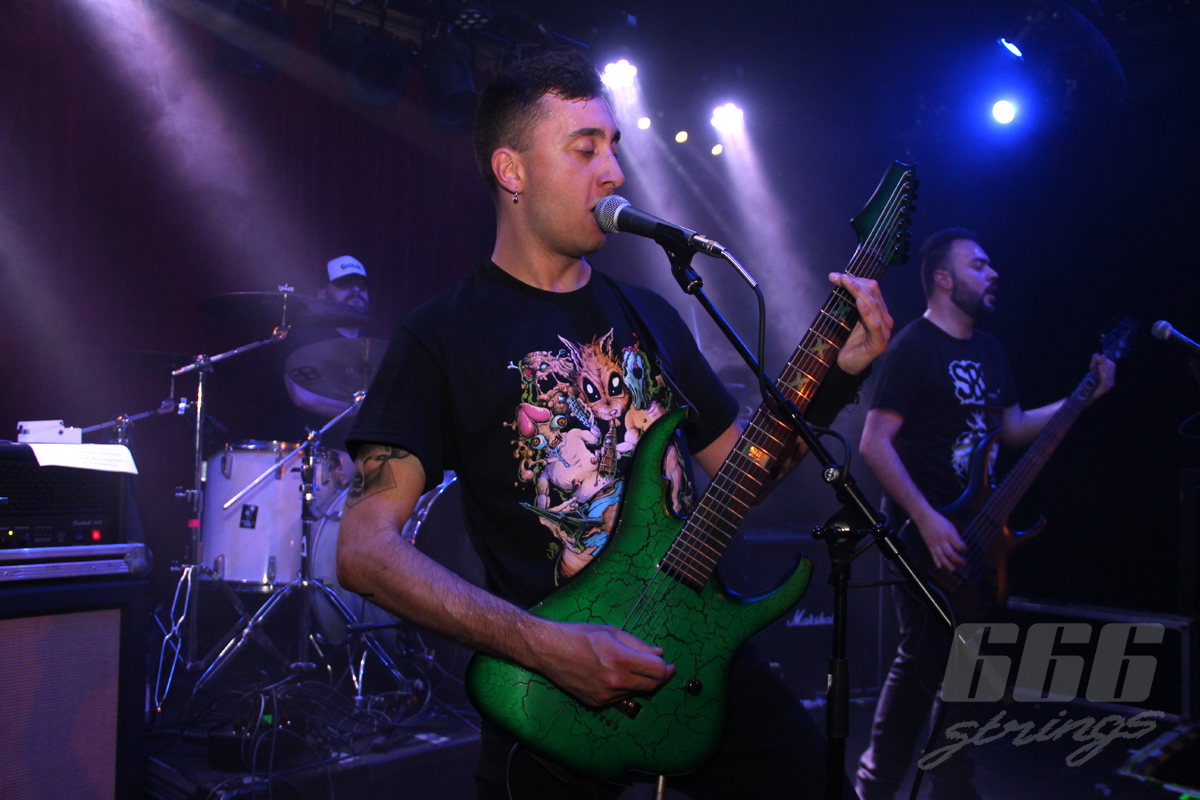 Inspired by Italian horror movies and Impetigo, groovy goregrind froce UMC was formed by Vito (bass and vox), Fra (guitar) and Piss (drums, replaced by CristiANUS in 2009), and have been putting out release after release ever since:
Demo (2006).
Pornokult (2008, Rotten Roll Rex)
Split EP with Mixomatosis, 2008
Split CD with Facial Abuse (Hecatombe Records), 2009
Split CD with TPF (Mierdas Prods), 2010
Drink my milk (Rotten Roll Rex), 2011
Split EP with Tu Carne, 2012
Split CD with Mucupurulent (Rotten Roll Rex), 2013
The band is working on the 3rd full length which will be out via Rotten Roll Rex. UMC have been bulldozing some european festivals like Obscene Extreme, Extremefest, Fekal Party, Morbide Festspiele, Zverovision and more regularly.
Built in 2013
Finish: Crackle Green
Body: Mahogany
Neck: Canadian Hard Rock Maple
Fretboard: Ebony
Neck Joint: Neck through
Scale: 27"
Inlays: Custom
Pickup: Lundgren M7
Tuners: Kluson Locking
Bridge: ETS Custom
Controls: Volume